Kwe Kwe!
Welcome to Eagle Village First Nation's Community Website!


UPCOMING EVENTS & INFORMATION

COMMUNITY BULLETIN BOARD & JOB POSTINGS

21st - Senior's Drop-In
24th - Kids Halloween Party - Community Hall
25th - Adult Halloween Party - Community Hall
28th - Family Kitchen
29th - Clothing Swap at the Community Hall
30th - Medical Transportation Claims Due
31st - Halloween




NOVEMBER

1st - North Bay Shopping Trip
3rd - Flu Shot Clinics begin at the Health Center
4th - Senior's Drop-In
8th - 3rd Annual Eagle Village Moose Party
10th - Band Office and Health Center are closed for Remembrance Day
11th - Remembrance Day
13th - Family Game Night
19th - Don Burnstick Comedy Show
19th - Pot Luck Supper & Movie Night
25th - Senior's Drop-In
27th - Medical Transportation Claims Due




EVFN 2014 Schedules of Salaries

~~~~~~~~

Newsletter deadline for our members is the 20th of every month.
Please send in your submissions by this deadline - Thank you!

EAGLE VILLAGE HEALTH CENTRE


Monthly visits at the Health Centre from Doctors
Monthly Clinics include:
Dietician, Diabetic, Footcare,
Pre-Natal, and Post-Natal.
Please call Jenn at (819) 627-9060
for further information
or to book an appointment.

~~~~~~~~~~

EAGLE VILLAGE ADMINISTRATION


Eagle Village First Nation Human Resources Policies
Employee Handbook 2011

~~~~~~~~~~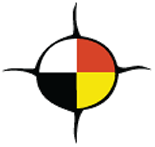 Last Updated - September 2014


THANK YOU FOR VISITING, PLEASE CHECK BACK FOR UPDATES!!