Kwe Kwe!
Welcome to Eagle Village First Nation's Community Website!


UPCOMING EVENTS & INFORMATION

COMMUNITY BULLETIN BOARD & JOB POSTINGS

URGENT
TRAINING OPPORTUNITY

It has been approximately 2 months that the Land Management & Resources Office has been working on getting funding for a 10 Week Manual Tree Felling Training (Chain Saw Course). 

There is a limited amount of spaces and time is of essence, the training will begin Monday, January 26th.

We are looking for 5 interested participants to complete the group. Priority will be given to youth under 30 and unemployed. Must be in good physical shape and interested in working in the bush as this training could also lead to possible jobs in the future.

PLEASE CALL PASCAL AT THE LAND MANAGEMENT OFFICE AT 819-627-3309 TO GIVE YOUR NAME BEFORE NOON ON JANUARY 19th, 2015



EAGLE VILLAGE HEALTH CENTRE


Monthly visits at the Health Centre from Doctors
Monthly Clinics include:
Dietician, Diabetic, Footcare,
Pre-Natal, and Post-Natal.
Please call Jenn at (819) 627-9060
for further information
or to book an appointment.

~~~~~~~~~~

EAGLE VILLAGE ADMINISTRATION


Eagle Village First Nation Human Resources Policies
Employee Handbook 2011

~~~~~~~~~~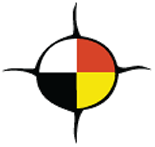 Last Updated - September 2014


THANK YOU FOR VISITING, PLEASE CHECK BACK FOR UPDATES!!